NC.js is a low cost commercial product for simulating CNC programs in the cloud.
Create your own services
Collaborate with customers and vendors.
Measure your results on a CMM
Optimize your programs to be 15% more efficient
Check for collisions and other issues after last-minute changes
Convert G-code programs into models for enrichment with tolerances and tooling. Share the models with customers to show how their design tolerances are being met. Share with vendors to get suggestions for better tooling.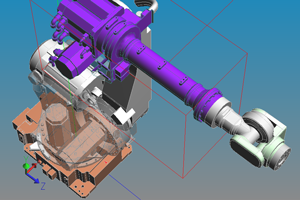 Build translators and solutions for STEP, IFC, or STEP-NC for digital manufacturing!
Service Pack #4 Released 2016-06-01! - AP242 Tolerances, Checkers, and IFC Mesher!