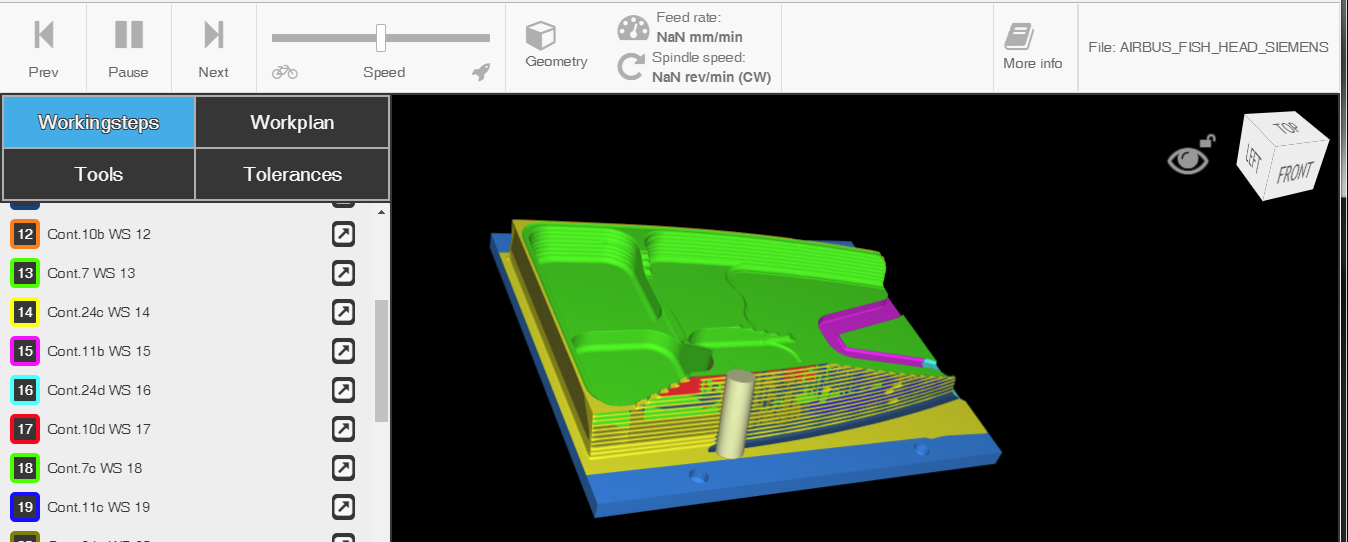 We have been busy updating the tools for working with the Digital Thread! We have been improving our Digital Twin simulator for five axis MTconnect in preparation for the IMTS Grand Challenge!
We also just added new interfaces to the .NET and Node.js APIs to simplify use with existing CNCs. The Generate API makes it easy to create G-Code for Fanuc, Haas, Heidenhain, Okuma, Siemens style controls, five axis via TCP with IJK, AC, BC, or AB moves, Renishaw and native probing cycles, as well as other languages like APT, DMIS, or CRCL.
.NET and Node.js API Docs Github for Web Interface Github for Node Wrapper
Our Digital Thread Gateway regularly uses CAM process from Catia, NX, and Mastercam, but decades of unique special-purpose planning software lurks deep within many organizations — Let's connect them to the Digital Thread too!
When a machine connects to the digital thread, the interface can expand to reflect your shop's unique values, or even use feedback from the machine to close the loop and respond to conditions during machining. —
Let's drive a CNC from the Digital Thread!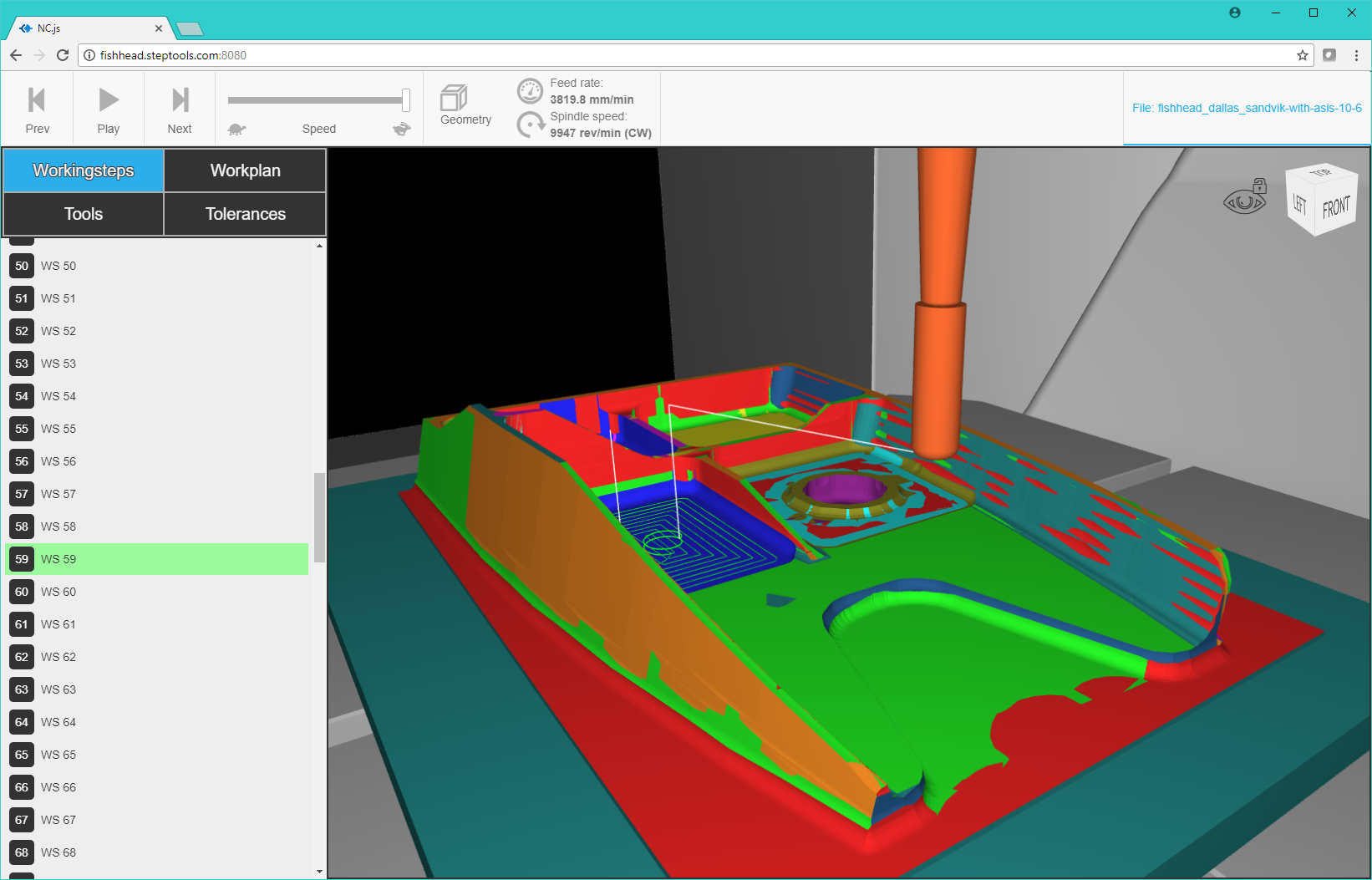 October 11, 2017 — Digital Twin Machining is colorful which makes it adaptable and optimizable. In digital twins each operation is related to faces by colors. If there are no colors, then this operation can be removed from the program. If there is a tight tolerance, then this operation can be made more accurate using better tooling. If all the faces are being machined away, then this operation can be made faster by accelerating its feeds and speeds.
On July 12, 2017, a team led by STEP Tools stretched the digital thread farther than ever before - from design, through manufacture, and into five axis measurement.
The Digital Thread is a vision for manufacturing that opens many new opportunities. You can build it here because the thread is interoperable. You can build it now because the models in the thread enables full safety checking. Watch the video to see how to build it right.
On machine measurement will replace less responsive approaches because the integrated tolerances, machine feedback and linked evaluation give results before a part leaves the machine.
We challenge the machining industry to start delivering these benefits. At IMTS and JIMTOF 2018 we will supply test parts and confidential evaluation of the measurement results. We want you to demonstrate that you too can build it here, build it now and build it right.
April 20, 2017 — Version 17 of the STEP Tools development stack of libraries and tools is now available for use in STEP, IFC, and Digital Manufacturing solutions. The full stack includes the EXPRESS-level STEP and IFC libraries previously packaged as ST-Developer as well as our STEP-NC simulation and machining libraries, .NET and Node interfaces, an enhanced business-logic level APIs.
Our software stack has grown over the past twenty six years. At the heart of the software is the set of EXPRESS-based C++ programming libraries used within many commercial STEP and IFC CAD interfaces. Built on top of this are the newest simulation and high-level APIs along with .NET and Javascript client-server interfaces that are bringing Digital Manufacturing into production.